People can't live without water. Therefore, a water bottle is one of the most appreciated and used accessories. But if you want people to know that it's your water bottle, how do you do that? With a bottle engraver, of course! That's where we come in. Swig is making high-quality, vacuum-insulated water bottles. And we're etching, engraving or printing them with your business name. We take our bottle engraver duties seriously, and our commitment to quality shows. All you have to do is send us your information, and our bottle engraver will put it directly on the metal for you. There'll be no warping or stretching due to the curve! We're not new to the bottle engraver business, and we don't make rookie mistakes like that.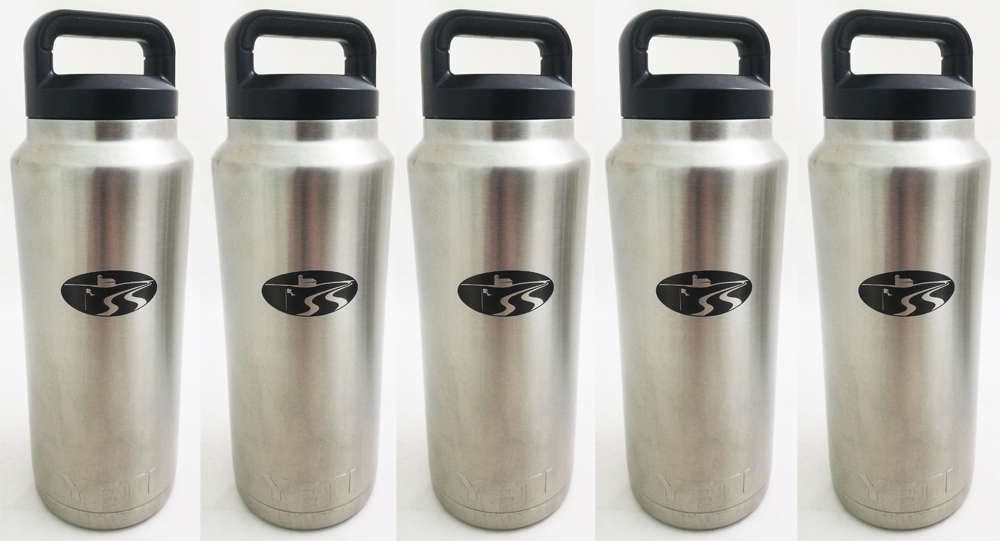 Your image and text will look even better than you imagined! Each Swig 17-ounce water bottle has plenty of real estate for our bottle engraver to take advantage of. It doesn't matter if you have a custom font or a complicated Celtic knot image. We can handle whatever you throw at us!Unlike plastic water bottles, Swig will keep your cold beverages cold for up to twenty-four hours when sealed. That's an entire day! And hot beverages will keep their heat for twelve hours inside a Swig. No more cold coffee! Swig will keep your drink tasting great, and our bottle engraver will keep it looking great, too.Whether you're looking for a sales item, a giveaway, a corporate prize or just a personalized item, you'll love our bottle engraver. And with Swig, you can be sure that you're getting your engraving on a bottle that will last year after year, keeping your drinks secure and temperature-controlled with simple elegance. No need to worry! You can just sip back and relax.
Looking for a Bottle Engraver to Customize Your Swag?
Got a project?
OR
OR