Swig brand cups are hard to beat. They keep your cold drinks cold and your hot drinks hot. They come in a variety of shapes and sizes including cups, tumblers, water bottles and more. All Swig brand cups are crafted to be insulated, durable and long-lasting. And although they're as well-crafted and reliable as Ozark, Swig brand cups are a quarter of the price! So what could possibly make Swig brand cups even better? Simple: custom engraving. We can engrave your business name, slogan, logo or more right into the metal itself! Or, if you'd like a more colorful look, we can print your Swig brand cups with the full-color image of your choice. You let us know what you want on the cups, and we put it on the cups for you! It's really that simple.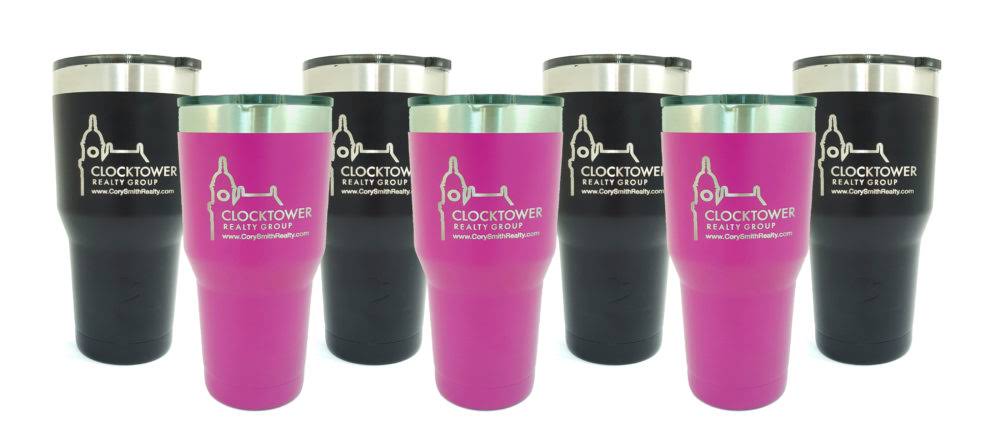 Whether you're looking to pick up nine-ounce winery cups, seventeen-ounce water bottles, or anything in between, the Swig brand cups you choose are going to look fantastic with your logo on them. They come in nineteen different colors, and of course we can print thousands of other colors on top of that. When you consider all of the different fonts and styles we can do, then really, the possibilities are endless! The question is not "Do I need Swig brand cups in my life?". The question is only "How many of these cups do I need in my life?" We can't answer that for you, but whatever answer you come up with, we're eager to engrave them for you. Whether you need five cups or five thousand, we're prepped and ready to go. We can turn your idea into a reality with unmatched swiftness. Contact us today and soon you'll be receiving engraved cups of your very own!
We Have Swig Brand Cups Just Waiting for Your Engraving!
Got a project?
OR
OR