Let's talk about printing Yeti coolers. You know what Yeti coolers are, obviously. They're the top-selling high-quality drink coolers out there. They can store ice for days, keep drinks and food cold for an entire camping trip. When someone buys one of these, they're planning to hang on to it for a very long time. So how does printing Yeti coolers help you out? Simple: we'll put your company name right on the cooler, so they'll be reminded of you every time they reach for a drink! And we can do more than just names when we're printing Yeti coolers, of course. Want your company phone number on there? We can do that. Slogans, web site addresses? Easy as pie!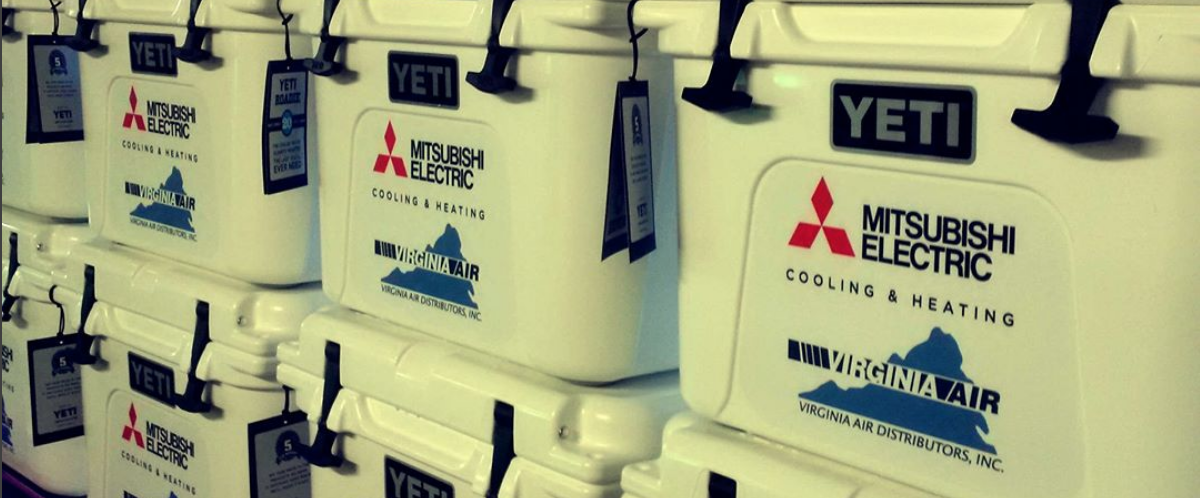 Want us to start printing Yeti coolers with your logo? Just tell us the colors, and we'll put it on there as large as you'd like!Printing Yeti coolers with your company information is just good business sense. Buying an ad lasts for just a day. Buying a billboard will get your business noticed for a month or so. But printing Yeti coolers lasts for years, and when we're the ones doing the printing, you can be sure that the color and precision will last beautifully. So let's talk about how we can make printing Yeti coolers work for you. Whether it's for resale, corporate giveaways, or just because you like seeing your name printed on your stuff, we're the printers for you! All you've got to do is fill out the convenient RFQ form below this paragraph. That'll get us all of your information, and then we can get back to you with a custom quote. Next thing you know, you'll have printed coolers on their way to you!
Are We Printing Yeti Coolers? You Bet We Are!
Got a project?
OR
OR