Custom Printed Pelican Tumblers
Custom Printed Pelican Tumblers – We can offer Custom Printed Pelican Tumblers and print any color on either the 22 ounce or 32 ounce Pelican Traveller Tumbler. These tumblers feature a lifetime warranty and will keep your beverage hot (or cold!) for days, not hours. Pelican tumblers outperform all other competitors in virtually every category. They feature a screw-on (not press-fit) lid, with a slide closure that resists spilling. Backed by Pelican's Lifetime Guarantee of Excellence, these Tumblers will really outshine any other tumbler on the market today. By choosing Pelican, you are saying to your customers and your employees that you care about quality and the reliability of the products you supply.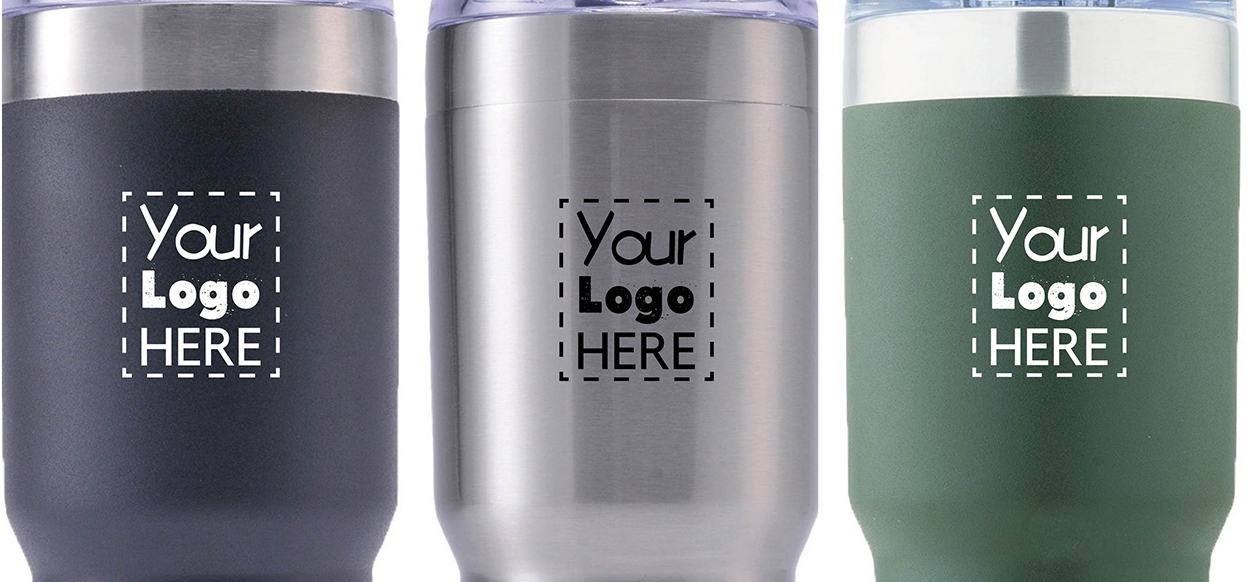 Pelican has a decades-long history of high performance and quality craftsmanship, and you can use that brand image to help promote your brand as well with Custom Printed Pelican Tumblers. Custom Printed Pelican Tumblers – Our proprietary printing process utilizes the latest technology to ensure that your logo or company name is presented in the best possible light. We can print in virtually any color, and our super-durable inks will not scratch or fade. This means that you're buying a product that will last your customers years, not months, all the while proudly showcasing your company's information. With turnaround times of days, (not weeks or months), there's still time to get that perfect Christmas present for your team. Our team of printing experts will handle all aspects of your project from start to finish, from the design process all the way to packing and shipping Custom Printed Pelican Tumblers right to your door.
Custom Printed Pelican Tumblers – You may be saying to yourself that all these great features come at a tremendous cost. You will be pleasantly surprised to learn that even though Pelican is leagues above the competition as far as quality and design goes, we are not any higher cost than the other name brands such as Yeti. In fact, our tumblers hold approximately 10% more liquid than the comparably sized Yeti tumblers, so you're getting a far better value with Pelican than you will with any other tumbler on the market.
We Offer Custom Printed Pelican Tumblers In Color or Laser Engrave Them!
Got a project?
OR
OR